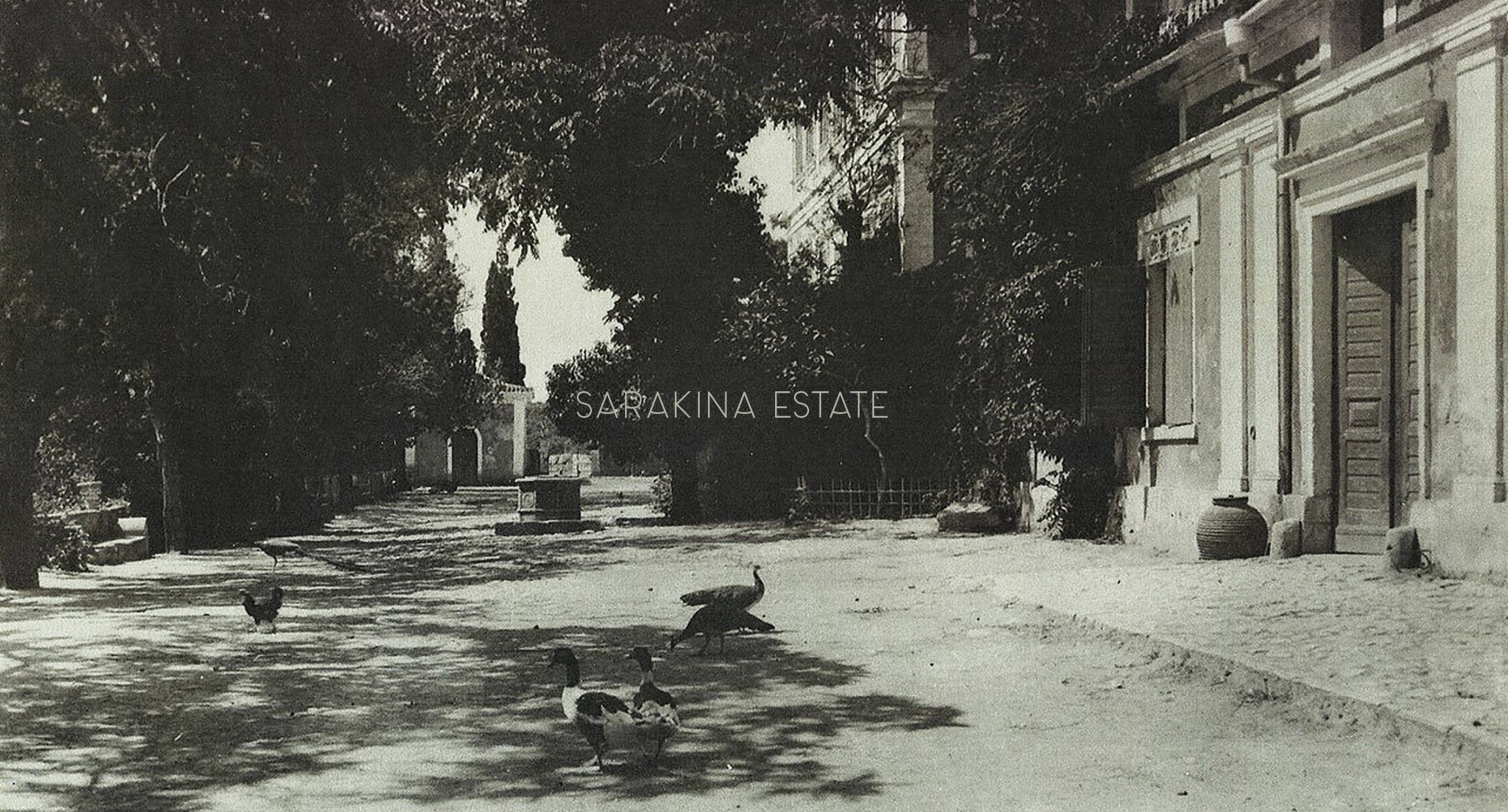 Client: Sarakina Estate
Project: Logotype & Packaging design

Sarakina Estate is an old mansion on the island of Zakynthos, at the region of Pantokratoras.
The Estate is filled with centuries-old olive trees primarily of the Koroneiki but also of the 'Ntopia' (local) and wild-olive variety which harmonically coexist with other elements of Zakynthos' biodiversity.
Its size is today approximately 50 acres and its history begins with the onset of the 19th century. It is around that time that the construction of the red neoclassical mansion is dated, the renowned Sarakina, of total size appr. 1350 m², located strategically within the vast land that consisted its surroundings.
The history of the estate is very famous amongst the locals & not only. It is a very important building architecturally as well as culturally. So we decided to preserve elements of it during the design of the brand. As a reference for the trademark we used the minimal &contemporary visual of a peacock since so many used to live there in the old times and as for the label we used a very old gravure of the front view of the mansion.