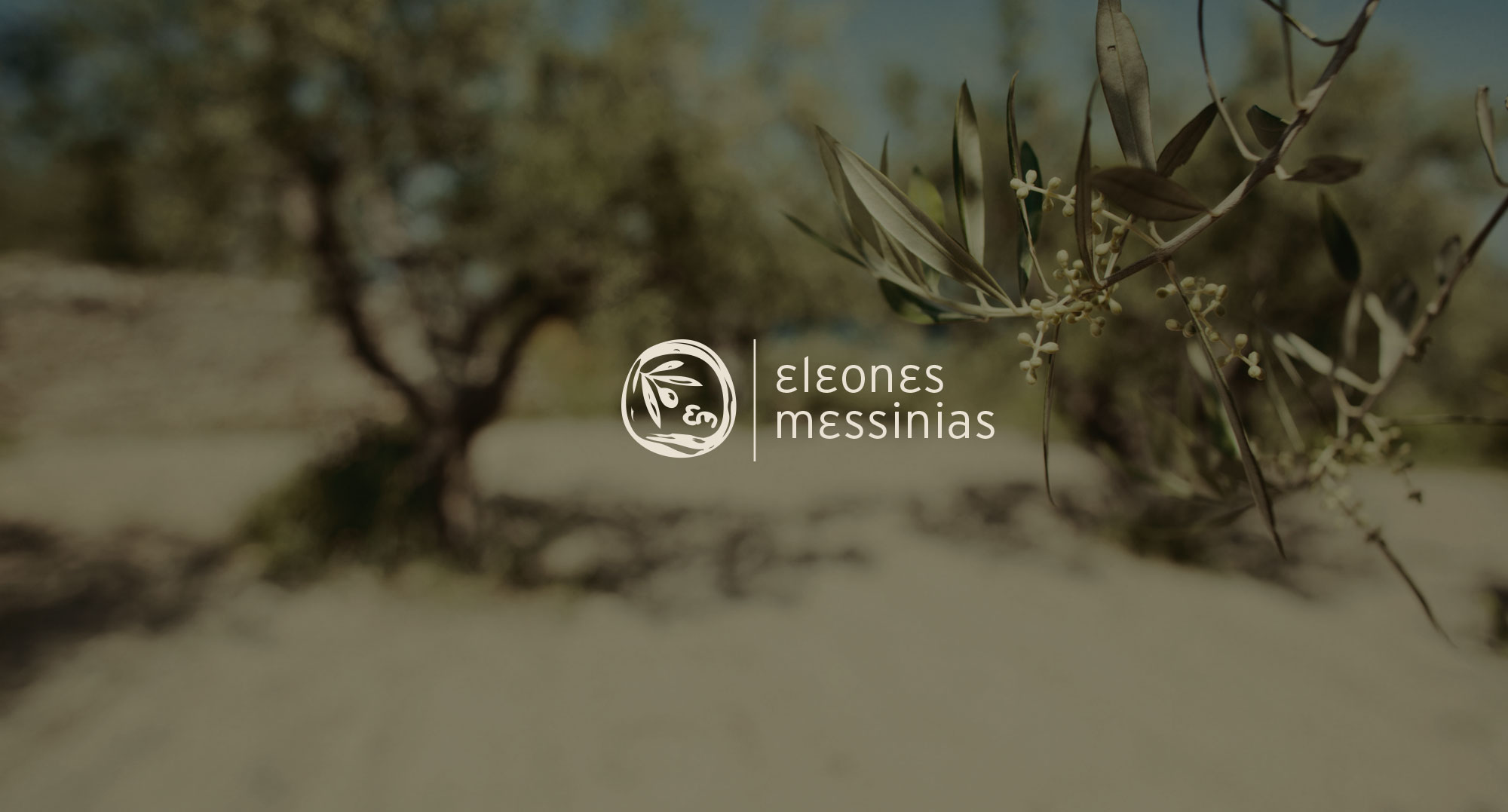 Client: Eleones Messinias
Project: Logotype, Packaging, Brochures, Business Cards
Photography by: Panos Kostouros
Printed by: Printopack

For almost a century now, Eleones Messinias ("Olive Groves of Messinia") have been distinguished for producing Extra Virgin Olive Oil of the highest quality, which due to its limited quantity, was restricted to private use only.
Messinias' tradition to olive oil production goes back in the ages. It is in Messinia, at the Palace of Nestor at Pilos where "olive" appears first in writing on clay tablets inscribed with Linear B script which date back to the 13th century BC.
In 2008 two friends decided to share their passion with the rest of the world, offering  premium home-made Extra Virgin Olive Oil via a very selective range of stores.
The general aisthetic of the brand is minimal.
The logo was designed based on ancient coins that have been found in the region, that illustrate olive brunches. For the packagings, i collaborated with a talented  engraver Ira Spagadorou.  After several ideas, we decided to focus and visualize characteristic images regarding the manual / traditional process of making olive oil, making a unique illustration for each one of the products.
There are 2 main categories:
– The Gourmet Series
–  The Selection Series
The design of the packagings have been awarded with the First Prize in Design Awards Evge in 2013, in the category of Olive Oil Packaging.
Also the engravures of Ira Spagadorou have been awarded with a merit award, in the category of illustration.