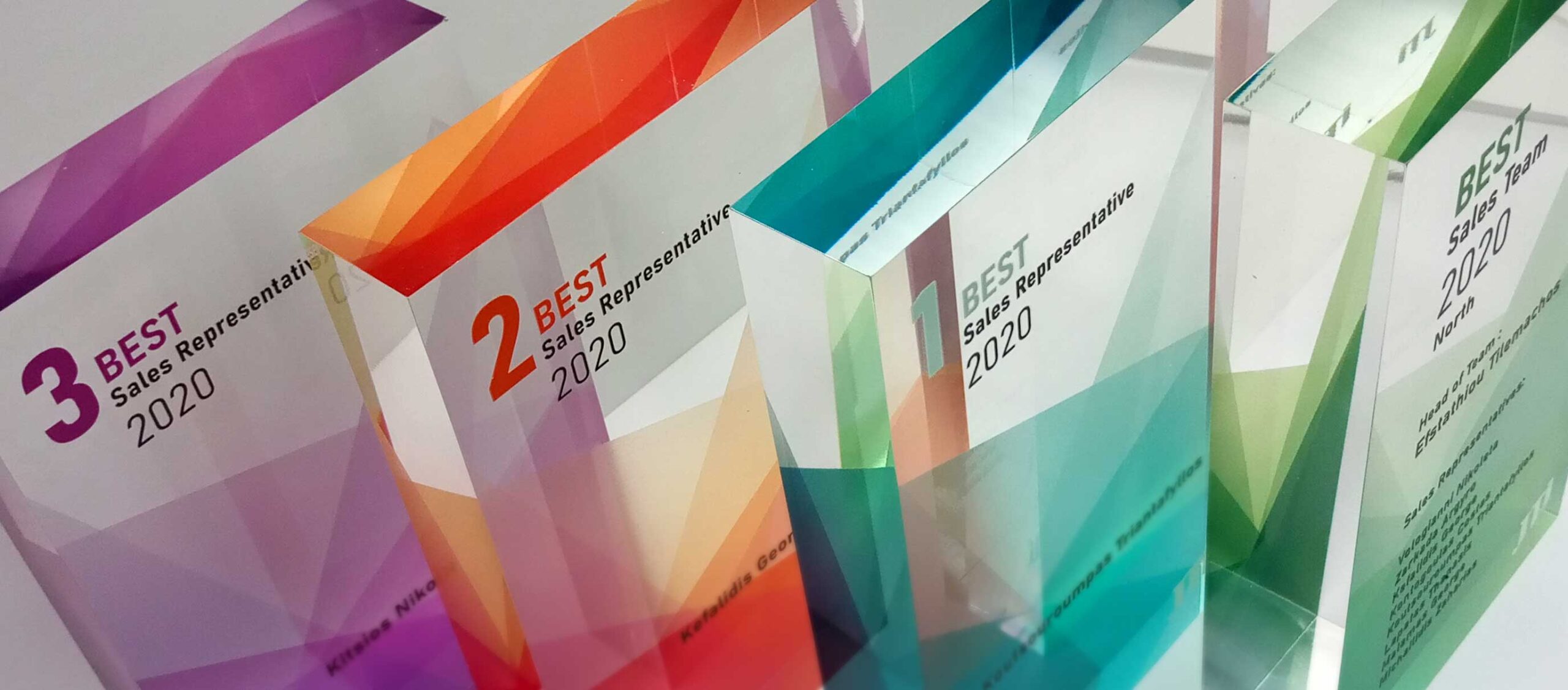 Project designed while working at Become Design Studio
Project:  4 Award designs
JTI holds an annual event recognizing their best employees in certain fields.
While working at Become Design Studio i had the opportunity to design all 360 artwork for their awards of 2020. I worked on both the actual structure and materials as well as the graphics and implemetation of all 4 awards.
The final design that was selected was a 3 cm block of plexi  with printing on the backside leaving a 3D illusion of the graphics.